Sunday we had the Angel circle and I wanted to post the 2 cards that we made. The first one was a Mother's Day card. I got the idea from splitcoast stampers to do this one! I just thought it was so pretty and would make a great Mother's Day card. The instructions to making this card are here
http://www.splitcoaststampers.com/resources/tutorials/dahlia_fold/
. The swirl stamp used is called fancy curls. They had 2 diff colors to choose from and here they are...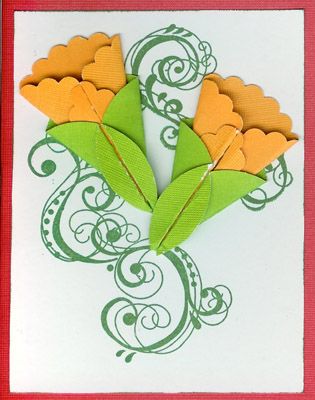 We also made another card with the NEW An'Udder Brithday. I just LOVE these cows they are so much fun to create cards with. I did two diff colors which the girls also got a choice to make either one.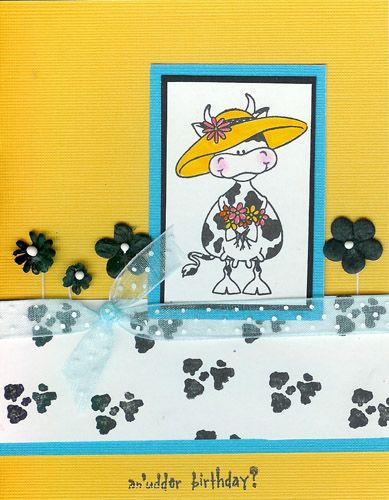 I made some other cards with this set but will post at a later time so I don't clog up one entry haha!
Have a GREAT day!