I had so much fun and had LOTS to do.
On Sat.
MaryJane
and I had signed up to go to a Stamp Camp a while back and it just so happened it was on my Birthday weekend..woo
hoo
! It was so much fun, not
a lot
of people and the projects were super cute, easy and the people were SO super nice! Here are the projects we did minus one of them because I messed it up REALLY bad.
These were hanging on a water bottle isn't it just the cutest idea ever!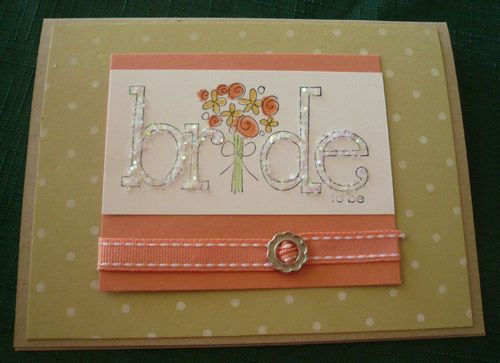 Ant picked me up from there and
surprised
me with these beautiful flowers! (the grad monkey is from my Mom
haha
! she said that I just about had every single monkey but not a grad monkey so she bought it for me.) She also got me 3 new movies Enchanted, Alvin & The Chipmunks and Mr.
Magorium's
Wonder Emporium.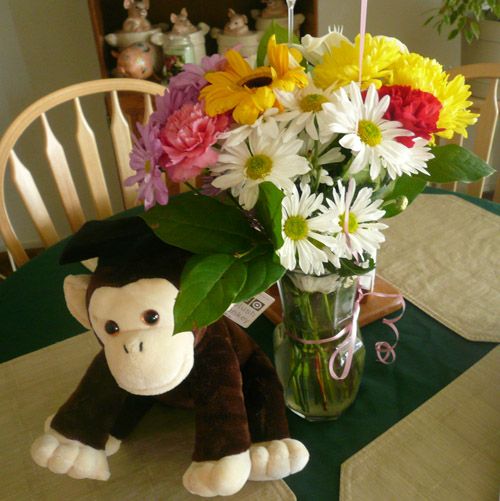 After stamp camp was over Anthony and I headed home to rest a little. Then we got ready to go have dinner with Jake and Monique. We went to eat at the Macaroni Grill and then to go watch that movie Ruins. It was a pretty good movie. If you don't like to watch bloody movies DON'T watch this movie
haha
! They gave me a gift
certificate
to get a
pedi
cure and Ant got some golf balls and some tee things...don't know much about golf but it was something to do with that.
On Sunday, I had the
monthly
Stampin
Up circle to go to. THAT was lots of fun. We did two super cute projects.
MaryJane
made this ADORABLE butterfly cupcake for all of us to celebrate my
Birthday
with and they all even sang me Happy Birthday. They are all
soooo
SWEET! After the circle was over we headed over to
MaryJane
. Her and her super amazing cook (her husband) cooked us dinner. We had stuffed chicken, rice and salad and of course another
YUMMIE
home made carrot cake by
MaryJane
. BOY was I all caked out the last few days.
MMMmmmmMM
I love cake so I didn't mind
haha
!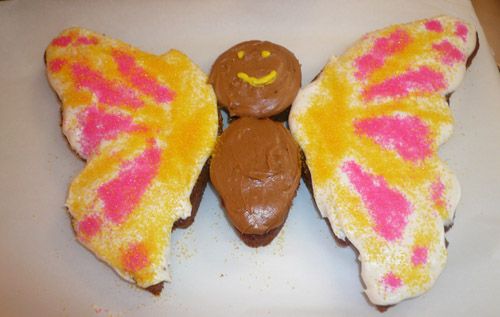 I also got lots of goodies from my Best Friend Blake which I can't wait to scrap with! I just got another gift in the mail from Sonya it's a BEAUTIFUL statue fairy for my cute backyard! Anita got me a little basket with some goodies that really made me smile it was so CUTE! She said she didn't know what to get me but did know some of the things I did like..A box of cake mix, cupcake cups, frosting, tea, monkey cups in a little cute pink basket! That was just an adorable gift!
MaryJane
and Bill also got Anthony and I a gift card for the Olive Garden and you know that cute cupcake cup butterfly cake she made me? well I got a pan to make one too!!! Her awesome hubby made us a coat rack (which I don't have pics of because it's at her house still because we couldn't fit it in the car). I got lots of lovely cards and Happy Birthday wishes! I hope I didn't forget anything else.
I would love to thank all the people that spent my
birthday
with me and thank all for my gifts. cards and most of all for your friendship and love.