This last Sunday was The Angel Company circle here at my house and we worked on some really cute projects!
The first one we used the bind it all machine to put a little book together. The inside pages are index cards these are really simple to make and so much fun! The stamp set that we used was the seedsofblessings set. The paper we used is called A Little Whimsy.
The second project was post it note key chain holders. We used the little cute birdy from a set called hello there.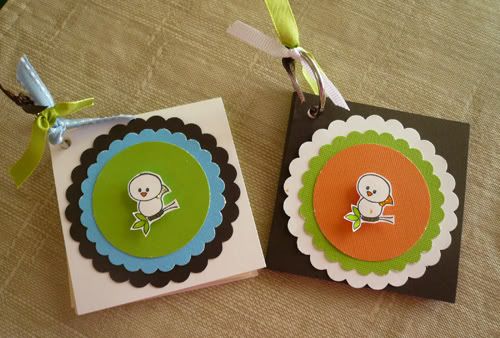 If you have any questions on these projects feel free to ask away!