Hello :)
My cupcake is the pink one and Patricia's is the blue one..I just LOVE the way hers came out.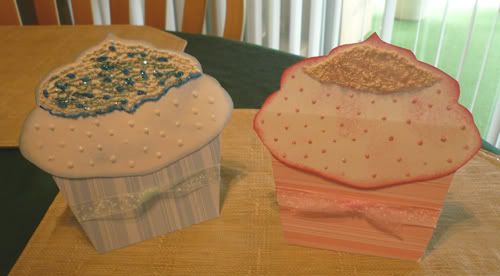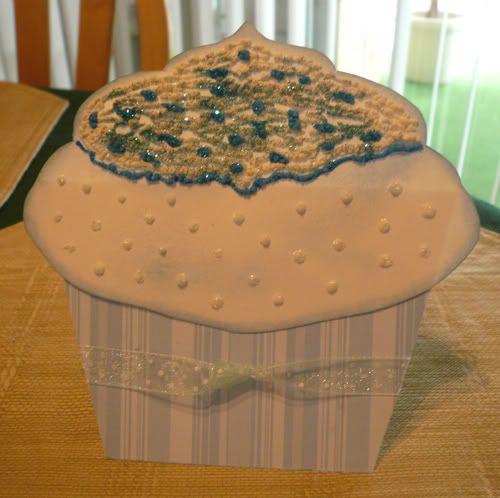 Since we were unable to finish the cupcakes on Thursday we decided to make another card and Patricia brought a couple of her stamp sets so we used one of her sets and here is the card we made.
PS: sorry about the horrible pics that I took for this post my scanner works when it wants to and I didn't feel like waiting for it to work haha!