Today my friend Patricia come over to make the picture boards we been wanting to do for a while now but our dates to get together never worked out..well finally today it did. She got here around 2 and she taught me how to make the picture board so I really didn't do this it was all her because she wanted to show me how so I could know how to make more later! THANK YOU PATRICIA your a sweetheart! They are REALLY cute and so simple to make. I'm going to use this one in my
scraproom
and stick my favorite cards and pictures in it.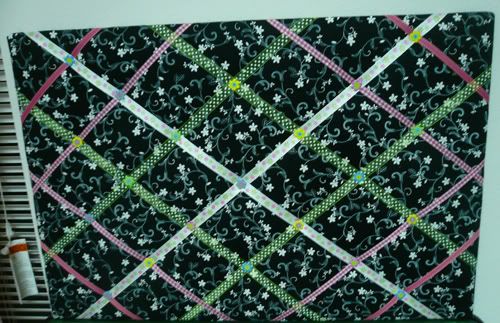 We also started to make a couple cards before she had to leave..we didn't have time to finish them together but I did finish mines after she left. I used my new Peachy Keen elephant stamp...this adorable little elephant makes me smile he's so darn CUTE. I just want to pinch his cheeks
haha
! do elephant have cheeks?
LOL
!